Replacing 'Over-qualified' materials in home decoration with paper, considering environmental and usage issues.
Overqualified Materials in home decoration: Overqualified in this terms means; Providing something which is consumers didn't ask for. In the meantime, required excessive energy to produce and dispose.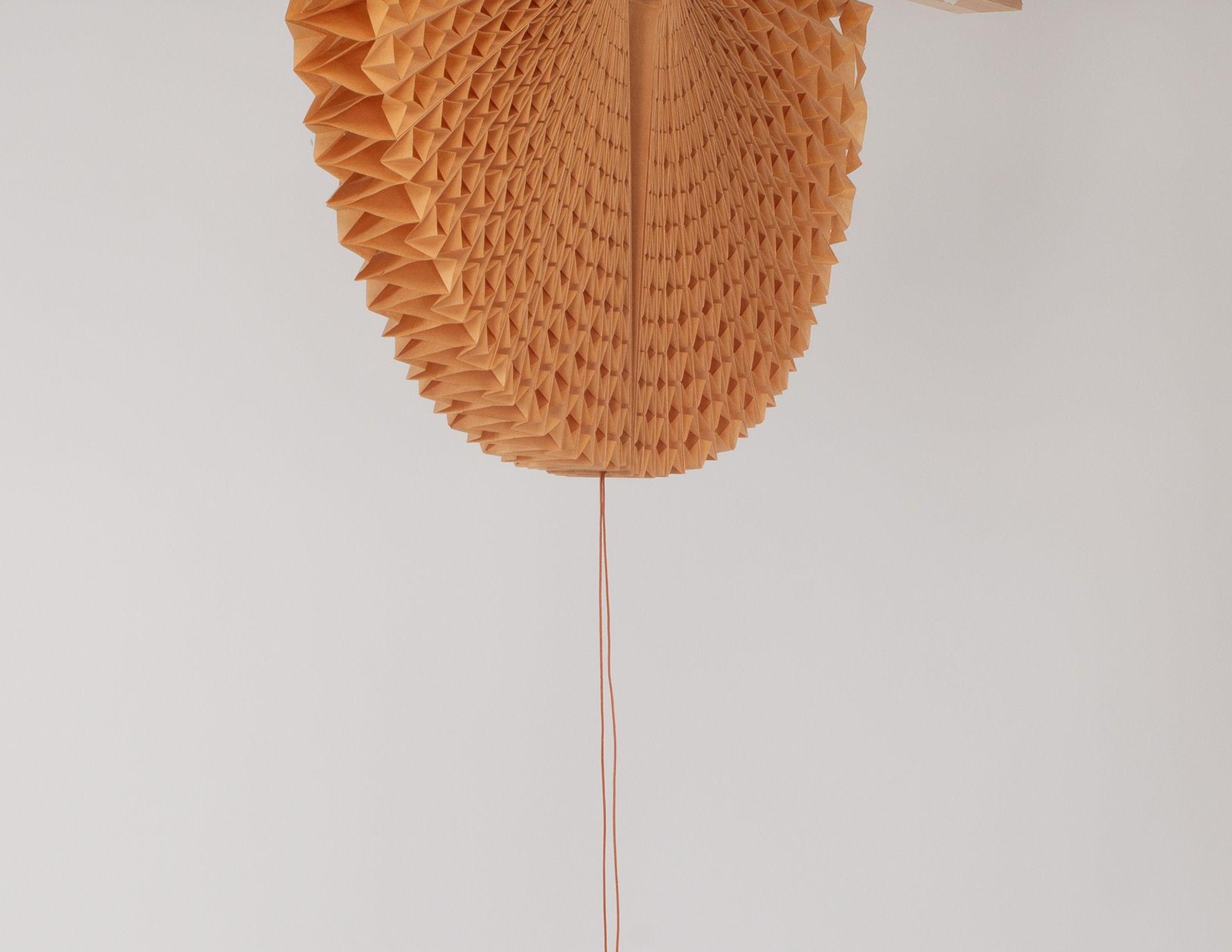 Enhancing 'Under-qualified' materials like paper to become 'Qualified'.
Paper is often overlooked and not commonly used in home decoration because of its low-value appearance and doubts of its durability. In some way, we might not have found the appropriate applications yet, which can enhance its value and change the belief about this material.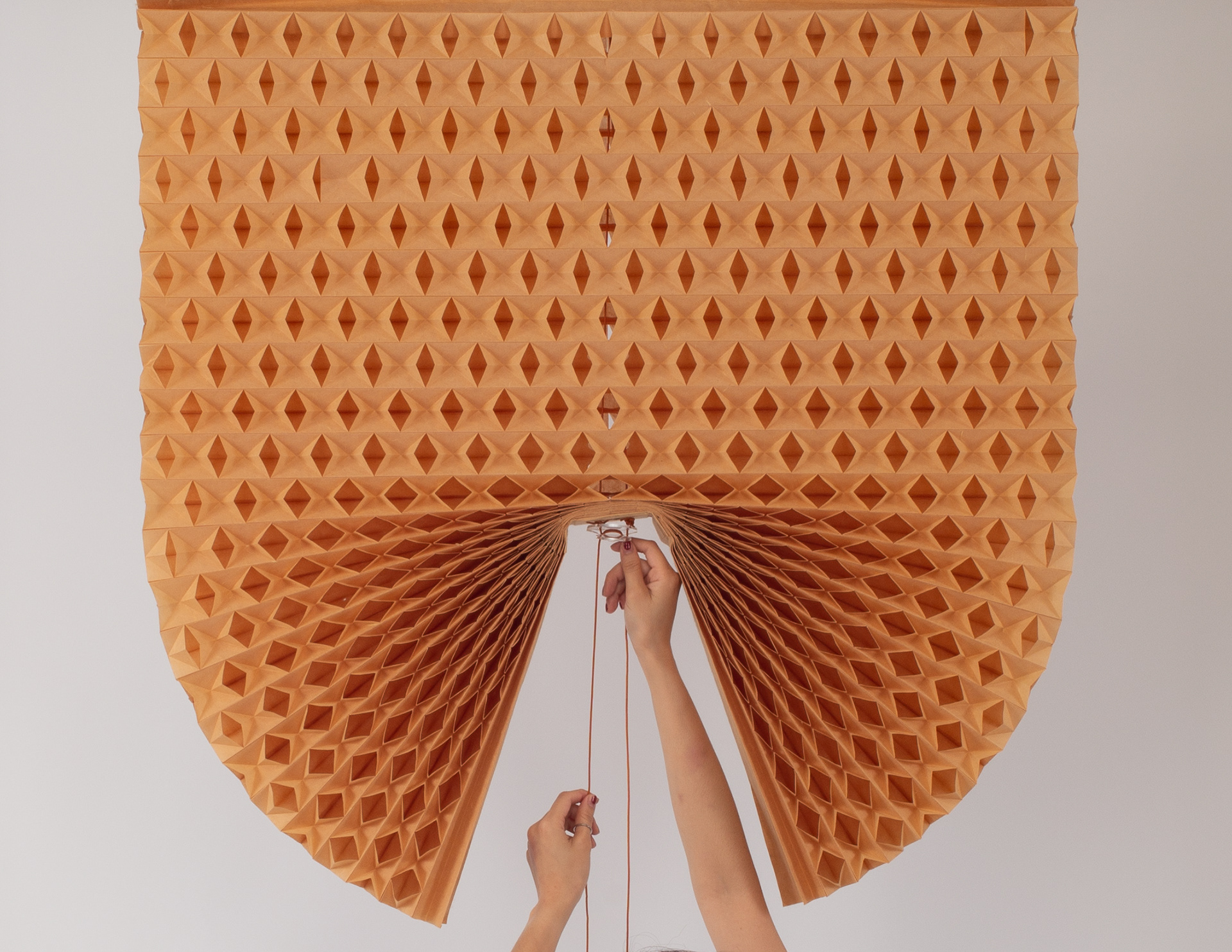 Creating replaceable blinds that can improve sustainability and extend the lifetime of the product.
Consumer behaviour has been driving "throwaway society" and shorten the average lifetime of the product. The paper part of the products is designed to be replaceable therefore user don't need to throw away the whole product. Moreover, the discarded blinds can be recycled to produce the new replacement over and over again.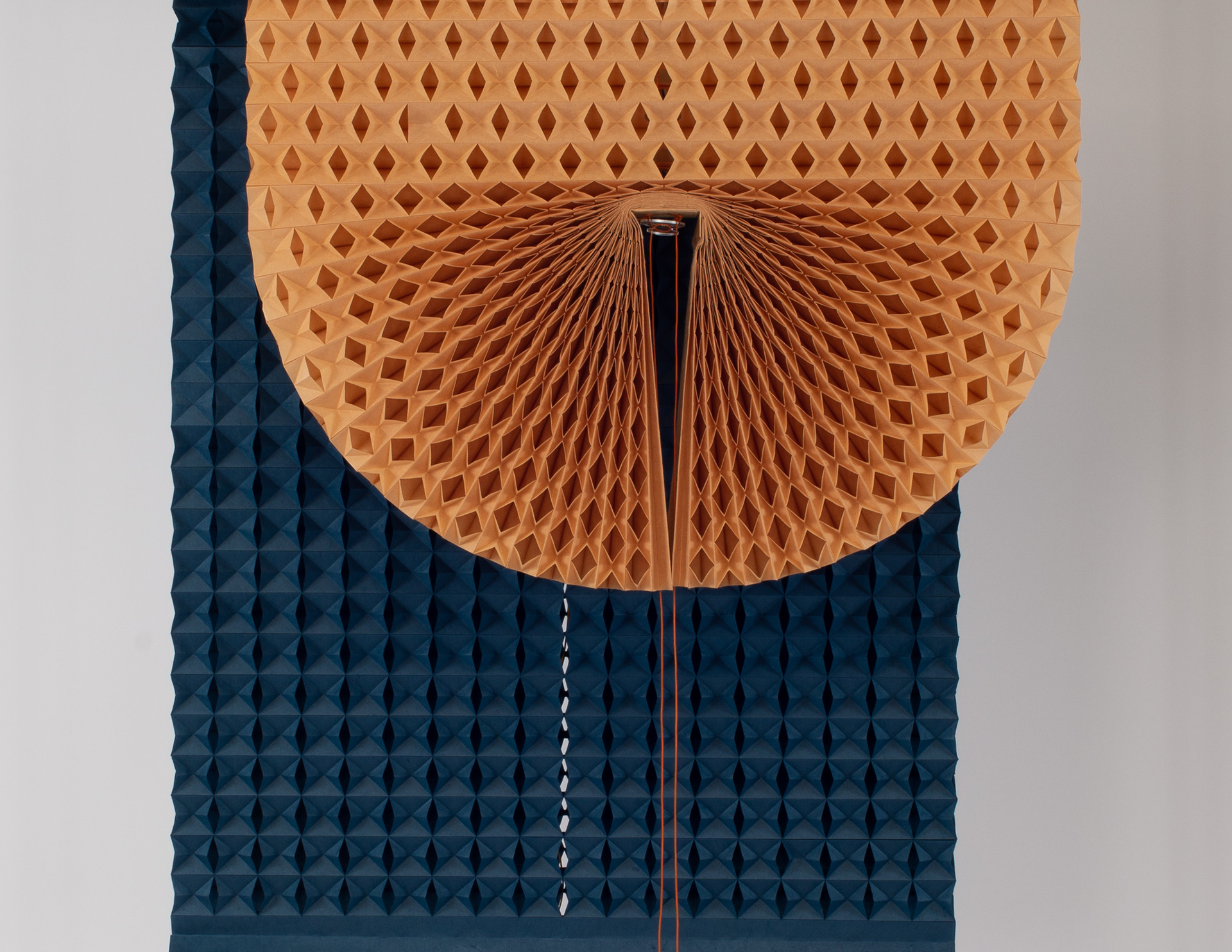 Regards production process, the blinds are cut and creased by machine, folded and glued by hands. It takes approximately 6-7 hours for folding 1 blinds.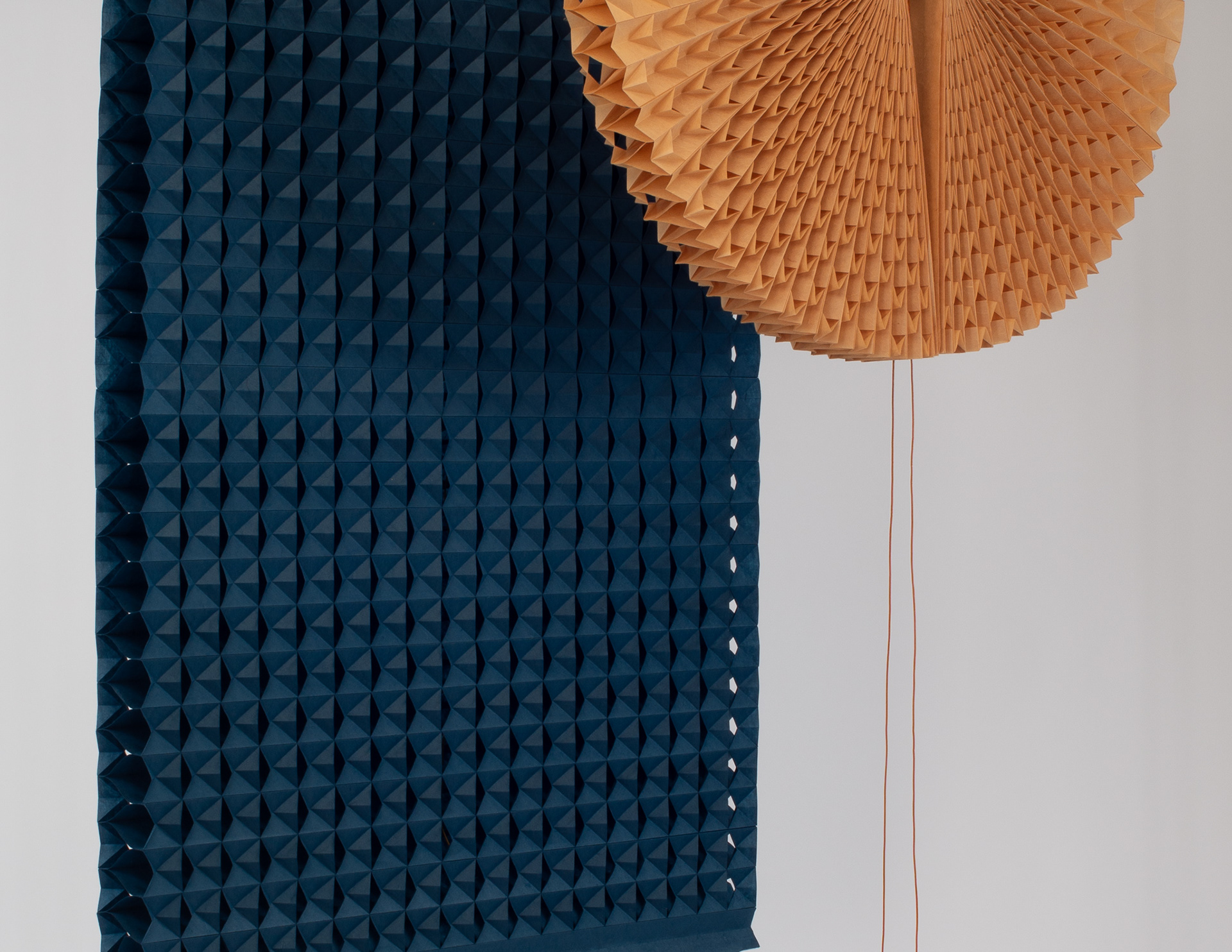 The length of the blinds can be easily adjusted by simply pulling the cord and tie the cord with the pulley. Replacing the new blinds is also as easy as just slide out the old one from bracket and slide in the new replacement. The moving cord or mechanism of the blinds was designed to be placed in the centre as the paper blinds can be easily cut to the desired size by cutting both sides of the edges and attaching to the compact size bracket.